As the name suggests, Life Sciences are concerned with life and specifically our health. This includes the study of living organisms such as humans, animals, and bacteria. In today's world, Life Sciences, go beyond into practice of medicine, pharmaceuticals, sales, medical devices, policies and regulations, and more. In a nutshell, Life Sciences try to provide solutions to a variety of health and medical problems and ultimately help patients. But Life Sciences don't have to be as complicated as it might sound!

How Expertwired Can Help You in Life Sciences
Life Sciences are ever-changing with advancements in research, technology, and availability of vast amounts of data delivering new medicines, treatments, medical devices, and tech-driven products and software solutions. To support research, as well as knowing how to develop, test, regulate, approve, manufacture, market, and sell medical tech and other innovations require expert knowledge of Life Sciences and their respective industries. This is where often experienced professionals in the healthcare sector are consulted via expert networks like Expertwired to give that valuable real-time and hands-on insight into market developments.

The two main reasons clients seek out experts in Life Sciences are:
to gain insights into markets, technologies, products, practices, and regulations of Life Sciences.
to find physicians, nurses, other clinical practitioners, and regulatory consultants for the purpose of clinical trials, pharmaceutical drug and medical device testing, and approval of these solutions for use.

For your research and development, you want access to the most relevant experts at your fingertips to give you the most up-to-date market understanding and insights. Expertwired gives you access to a practically unlimited pool of experts that can guide you through it all. We have experts to help you in identifying market trends, needs assessments, competitive intelligence, product development, manufacturing, biotech, strategies, and much more with backgrounds as healthcare professionals, medical professors, and industry leaders in medical devices - to name just some. The overview below shows a more compelling overview of experts in our network: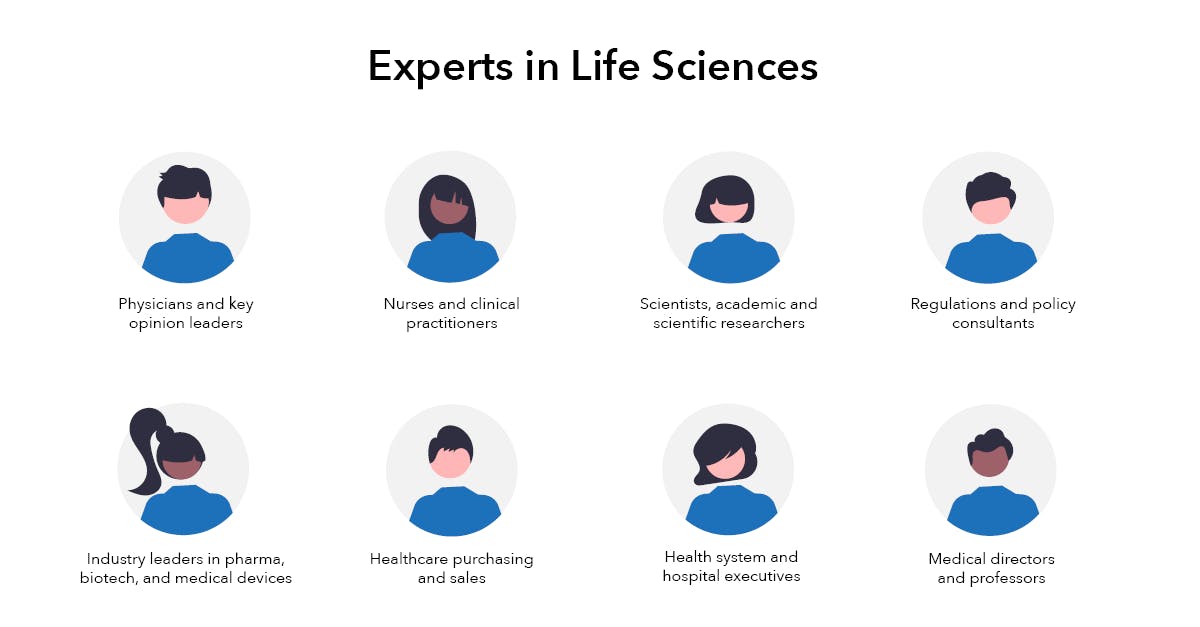 But the Question Is, Why Expertwired?
Expertwired is changing the game, and most importantly how you do market research for the better! What makes Expertwired the best choice for your Life Sciences research:
An abundance of experts for any sector and niche because we source experts with technology and are able to deliver on virtually every custom request in record time.
A tech-driven approach to provide the highest quality matches that are pre-vetted and screened by our rigid process. We have a non-match rate as low as 2%.
Marketplace dynamics allow us to offer the best rates in the industry without prepaid credits or subscriptions. You can simply get started right away!
We are an investor-backed company located in Amsterdam with the most passionate team to give you hands-on support where you need it and fired up to disrupt the traditional expert network industry with our tech-driven model.
We guarantee we can find the most specialized, niche experts for whatever niche markets and unique projects you may throw at us. Get ahead of the curve in Life Sciences with Expertwired—your key partner in Life Sciences research!
Psst! Check out our guide to get the most out of your expert interviews and optimize your Life Sciences research with us!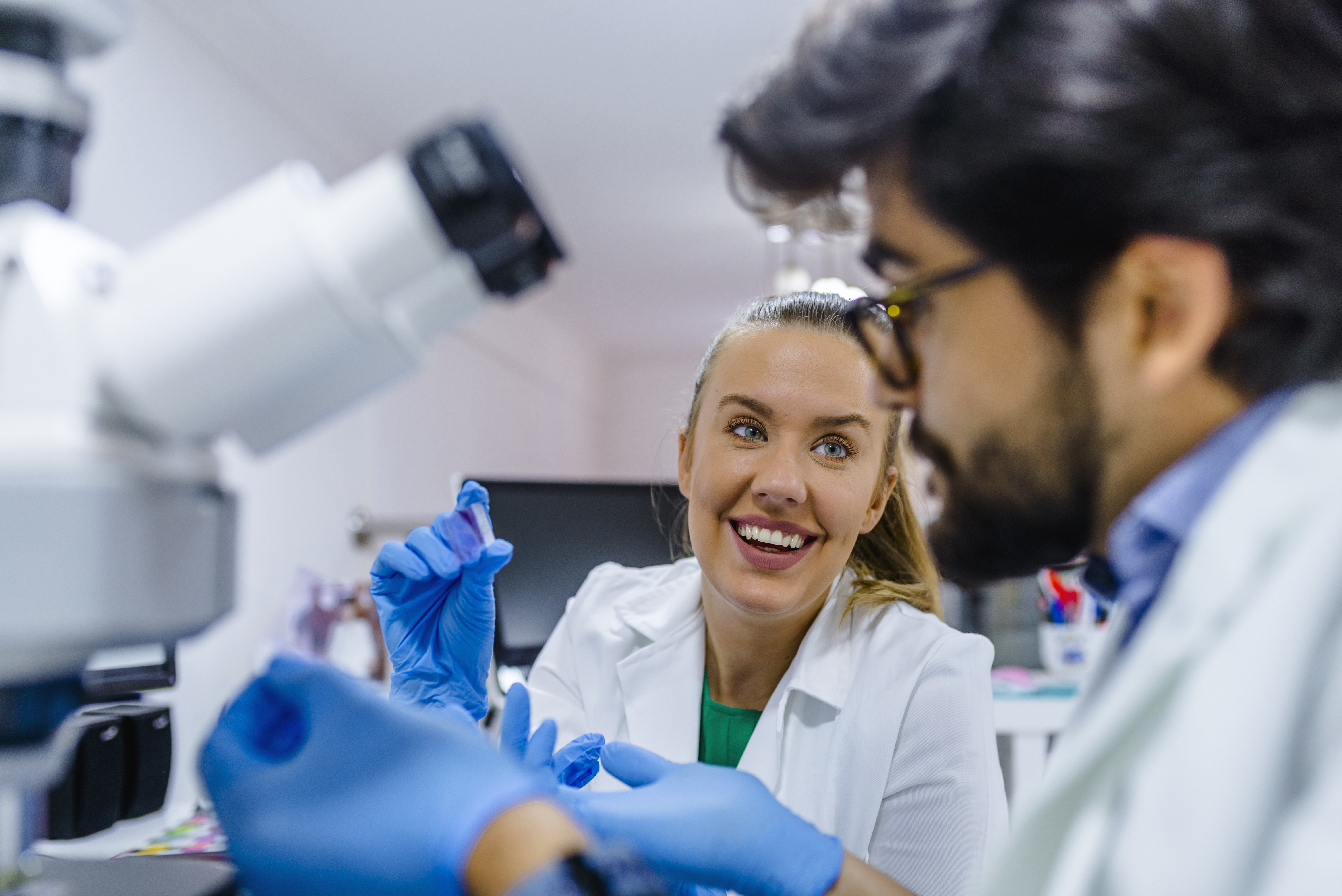 Segments Covered in Life Sciences
The Life Science landscape is evolving with tech developments and the unpredictability of COVID-19. So, Life Sciences are increasingly relevant. Since the pandemic, our health and pharmaceutical research and solutions are more pressing than ever. The sector is seeing exciting growth with constant technological development. Pharmaceutical companies, for example, may struggle with datafication and automation in Life Sciences. To adapt to the new data-driven approaches and changes across different areas and industries, Life Sciences companies may need more specialized and strategic expertise than before.
The main areas of expertise in Life Sciences we cover include:
Pharmaceuticals
This includes pharmaceutical drug development, testing, manufacturing, etc.
Medical technologies
Medtech and medical devices innovations, such as emerging femtech medical technologies specifically targeting women's health concerns.
Biopharma and biotech
A growing area in Life Sciences focused on adapting biological or synthesized biological materials into pharmaceuticals and medical technologies.
Commercial sales and marketing
The marketing and sales of medical products from pharmaceuticals to devices.
Healthcare and patient services
Includes patient information systems, digital platforms, and databases.
Academic and medical research
This includes clinical trials, pharmaceutical drug testing, and medical device testing that requires connecting with doctors and clinical practitioners in Life Sciences.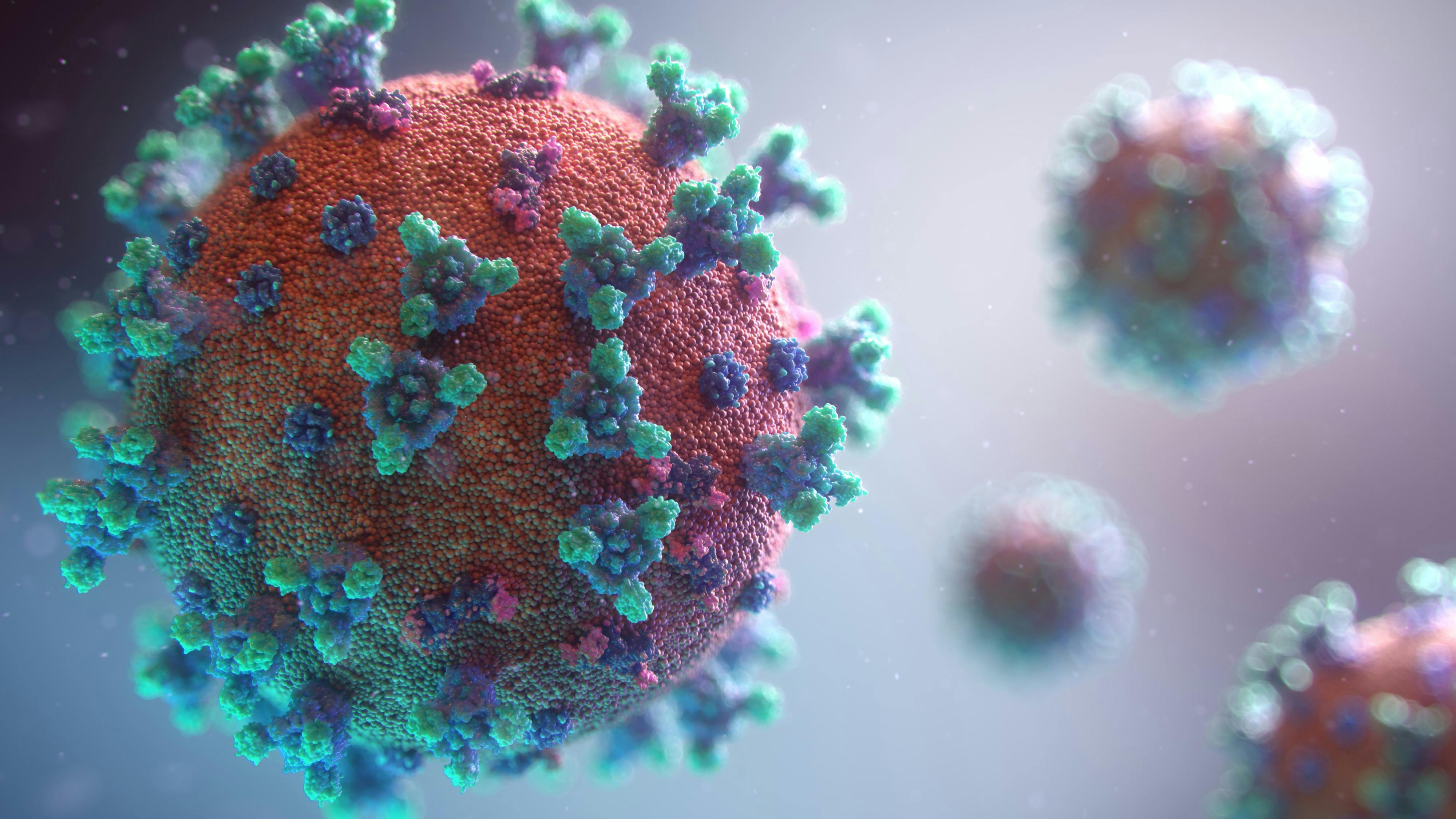 There are, however, more niche areas developing in Life Sciences not knowing which expert you will need tomorrow. This is where Expertwired is the best option for connecting you to experts with specific niche experience. Our sourcing and expert screening process enables us to pinpoint the exact aspects that matter for you to select and choose which experts you wish to have a 1:1 video interview with.  Smarten up your market research and get started with Expertwired!